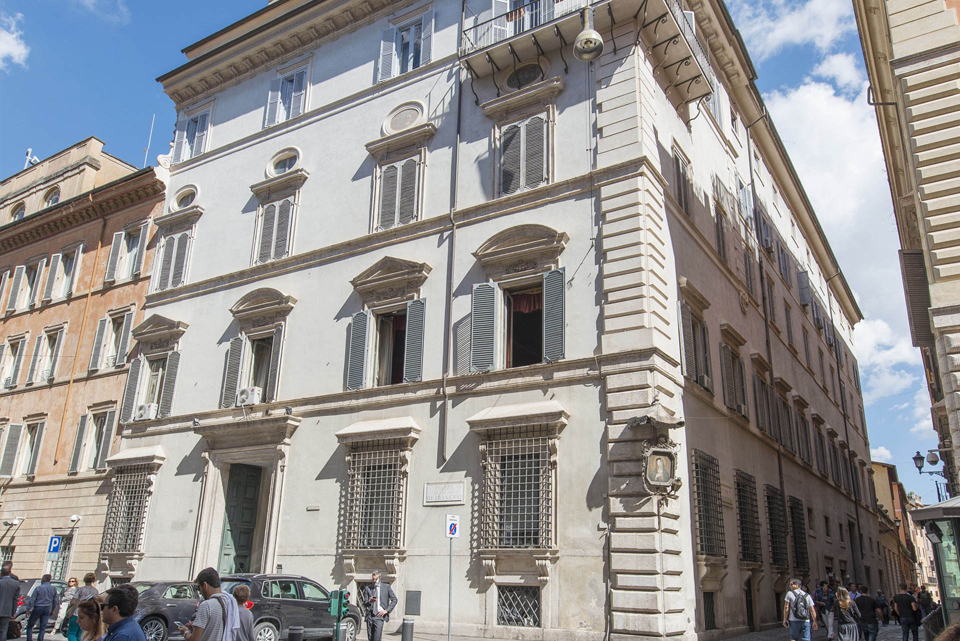 Location of LA PINACOTECA DEL TESORIERE
La Pinacoteca del Tesoriere, the main floor of Palazzo Patrizi, is located in Piazza San Luigi dei Francesi, a beautiful historical square in the heart of the Roman district of St. Eustachio, an area that has served since the ancient Roman times of Nero and Alexander Severus, as one of the city's crucial points, both politically and economically. Today, the square and the area nearby is at the heart of Rome's historical centre, located steps away from some of Rome's most famous sites such as Piazza Navona, The Pantheon, Palazzo Madama and walking distance to Piazza di Spagna and the renowned Campo de Fiori neighbourhood.
La Pinacoteca del Tesoriere is a spectacular historical palace, which can only be visited in occasion of special events or exclusive private tours. Its private rooms spread over 900 sq. meters of space, all located in one floor. The entrance to the building is off the beautiful San Luigi dei Francesi square and in front of the beautiful San Luigi dei Francesi church where three of the most famous masterpieces of Caravaggio are accurately kept.
All of the private rooms have beautiful views over the picturesque paved streets of Rome with the Imperial Ballroom overlooking San Luigi dei Francesi Square itself.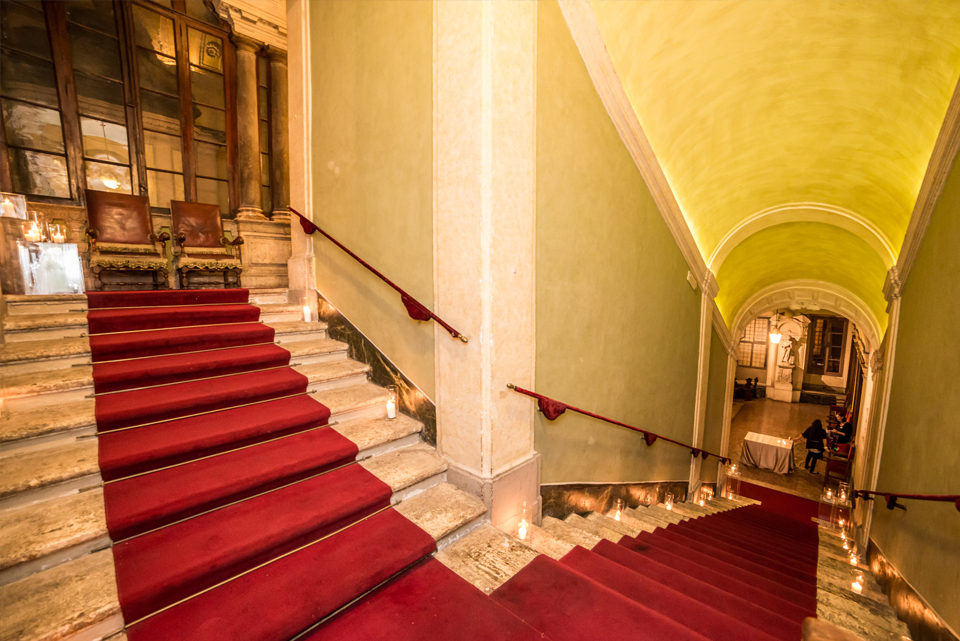 HOW TO REACH LA PINACOTECA DEL TESORIERE
La Pinacoteca is located 40 minutes drive from both Fiumicino International Airport and Ciampino Airport. Transfers to the city center from both airports are very easy with Termini Station and Tiburtina station offering regular fast trains connections.

Termini Station, 15 minutes from La Pinacoteca del Tesoriere
Tiburtina station, 20 minutes from La Pinacoteca del Tesoriere
Once at La Pinacoteca del Tesoriere guests can easily reach the following famous sites on foot:

Navona Square, 2 minutes walk
Pantheon, 2 minutes walk
Via del Corso, 5 minutes walk
Campidolglio, 5 minutes walk
Campo Marzio, 5 minutes walk
Piazza Venezia, 10 minutes walk
Piazza di Spagna, 15 minutes walk