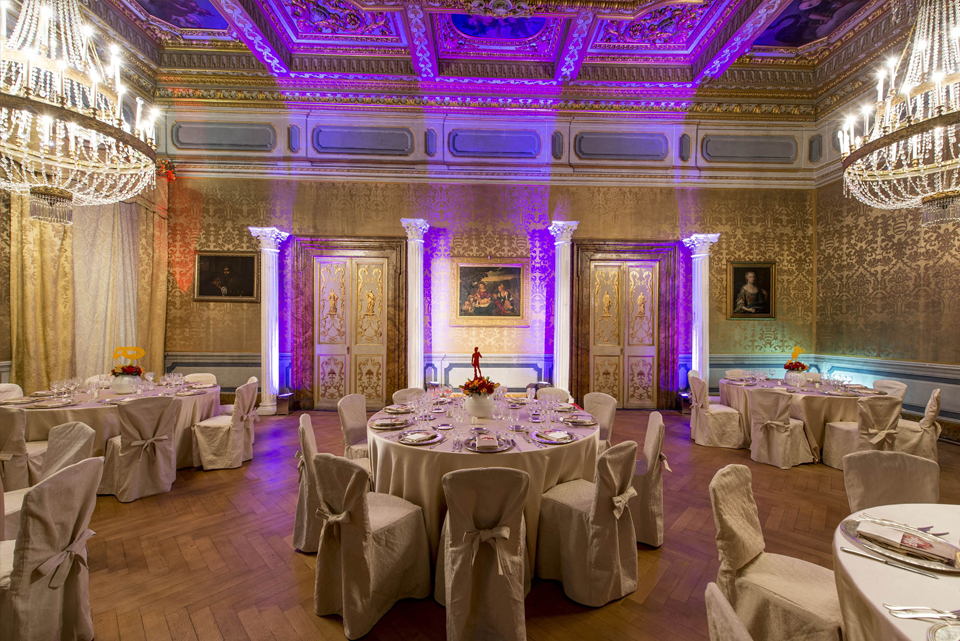 Lovingly restored to perfection, La Pinacoteca del Tesoriere is famed as the ancient city's last remaining 17th century family-owned private palace. With its central location in Rome's city centre, located between the Pantheon, the famous Piazza Navona and within walking distance to Piazza di Spagna, this spectacular palace houses a museum collection of more than 800 important masterpieces of Italian art, stunning statuary, frescoes and murals dating back to the 3rd century B.C. It is one of the very few location which houses a chapel for private and religious celebrations. Elegance, art and history make La Pinacoteca del Tesoriere the perfect venue for those looking to organize memorable events.
This exclusive location in the center of Rome is closed to the public, infact some refer to it as "the Hidden Treasure of Rome". It can be booked for exclusive private parties, destination weddings, meetings, conferences, congresses, conventions, gala dinners, art and fashion exhibitions, Film and photo shootings. It offers a total of 900 sqm of space for a total of 8 historical salons, all benefiting from natural daylight and equipped with wi-fi, basic audio/video equipment and of course, spectacular views over the city.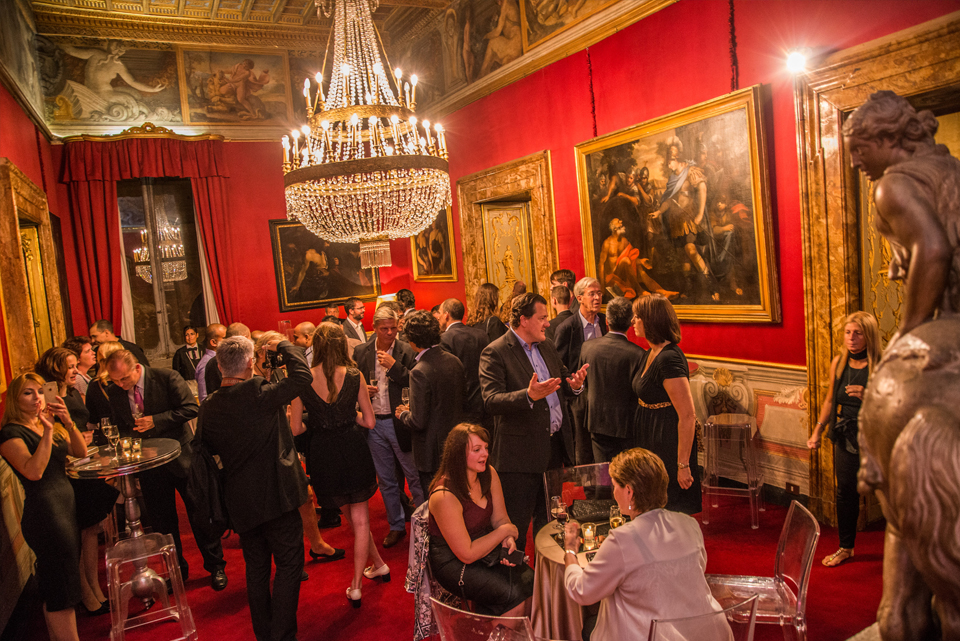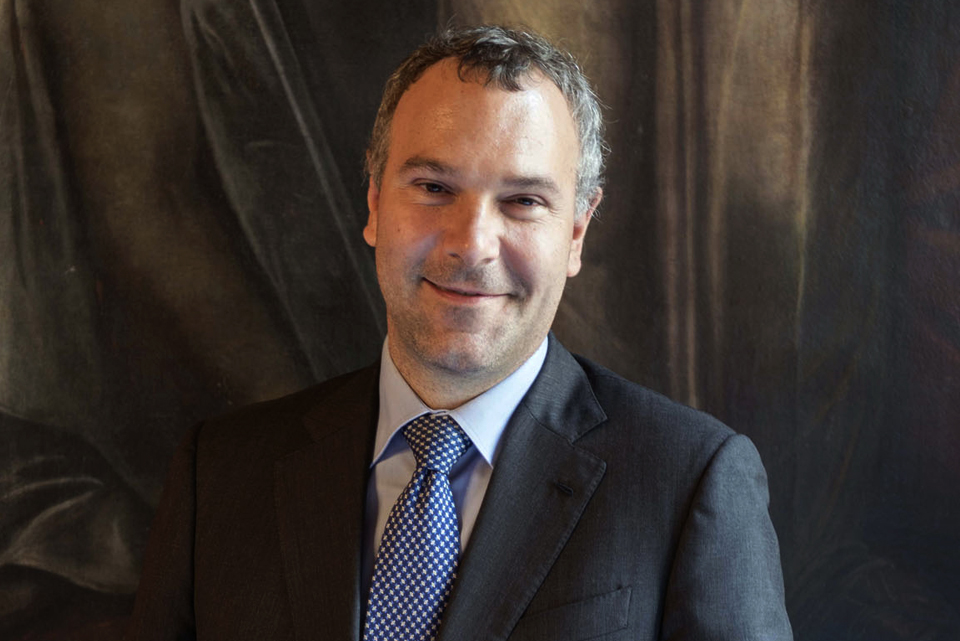 Interview with Alberto Ciarallo, Managing Director
Alberto, how did La Pinacoteca del Tesoriere come to life?
I have always been very passionate about historical monumental palaces and I have gained a lot of experience in this field over the past couple of years. The idea was to combine my passion for preserving the eternal art and architecture of my native city Rome with transforming this magnificent palazzo into an exclusive event venue. Lovingly restored to perfection La Pinacoteca del Tesoriere represents a new addition to our expanding portfolio. Its uniqueness means that we are able to offer our clients a prestigious, a unique and a non accessible location where to organize their events.
What does La Pinacoteca del Tesoriere mean?
Can you recall the most memorable event at La Pinacoteca del Tesoriere?
Can you think of a funny request you have received?
Who would you recommend La Pinacoteca del Tesoriere to?
Lastly, can you give us La Pinacoteca del Tesoriere's best kept secret